Drone Crashes During Maiden Flight – A Public Relations Disaster For Xiaomi
China's Xiaomi (Private: XI) unveiled on Wednesday (May 25) its latest product – a hobby class drone with an astonishingly low price. However, the drone apparently crashed during a live broadcast of its maiden flight that night, triggering a public relations disaster and queries on the smartphone manufacturer's product quality control and project-execution capabilities.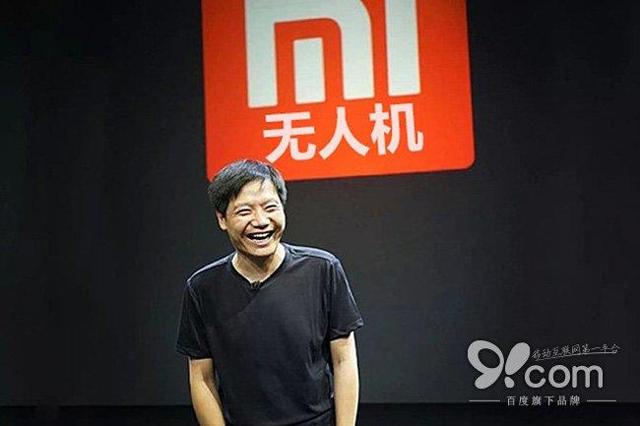 Xiaomi CEO Lei Jun unveiled its first drone on May 25 but the maiden flight that night failed and exposed significant safety risks. Source: Baidu
ZOL suspects drone crashed due to malfunction or operational errors
Chinese technology news portal ZOL.com.cn reported that the drone suddenly shook and fell during the live video broadcast. ZOL, judging from the Youku video footage of the incident, suspected the drone fell and crashed due to mechanical malfunction or serious operational errors. That would make for a very dangerous situation, as the debris of the drone – weighed more than 1.3kg – might hit and harm people on the ground, ZOL added. Many netizens thus questioned the safety measures mentioned by Xiaomi during the press conference on Wednesday.
Xiaomi says drone returned automatically on battery depletion
According to ZOL, Xiaomi later gave an official response on the incident, saying that its staff had not checked the drone's remaining battery before the flight, resulting in the drone's automatic return and landing because of battery depletion.
However, Chinese netizens were doubtful of Xiaomi's explanation after watching the vigorous shaking seen on video. It would also be unimaginable for the staff of Xiaomi to commit such a low level mistake in preparing for a such an important occasion.
Right after the incident, the Chinese online world was full of comments like "quality fails", "a lack of safety" and, "cheap goods no good". Initially a good occasion to show off, the maiden flight of the Xiaomi drone instead exposed significant safety risks.
The advance into the drone market is a bold and necessary step for Xiaomi, as the Beijing-based smartphone maker has to find a new growth product. Last year it only sold 70 million smartphones, well short of its 100-million-unit target.
Even worse, Xiaomi's smartphone shipment in China in the first quarter this year fell 8.5% to 12.8 million units. Meanwhile its ranking dropped from the first last year to the third, behind Huawei and Oppo. (See my previous article.)
Xiaomi's drones are exceedingly cheap compared with DJI products
Xiaomi's decision to make drones has been applauded by many netizens. They have been looking for a drone affordable to ordinary consumers, and their wishes have come true. Xiaomi's model, with a 4k camera, only sells for 2,999 yuan ($456), while a version with a lower-resolution 1080p camera sells for 2,499 yuan ($380). Phantom 3, a drone with comparable features made by the market leader DJI, sells for $800.
However, the broadcasted scene of the falling drone has put Xiaomi's drone sales efforts in disarray – the company has to fix these problems and then convince opinion leaders and consumers that the drone is safe and ready for sale. This will take several months.
Conclusion:
The fact that Xiaomi's drone could not finish its maiden flight exposes three problems the smartphone maker faces:
1) There are three possible causes for the drone's maiden flight: namely mechanical malfunction, flight operation mistakes and ineffective preparation. Any of them would enforce customers' impression that Xiaomi products are not of good quality.
2) The fact that Xiaomi gave a far-fetched reason for the drone's maiden flight failure damages its credibility, showing that the company has mismanaged a relatively simple crisis. The simplest excuse could have been that a mistake was made by an inexperienced flight operator! An even better option is, of course, to tell the truth. In both cases, netizens would forgive Xiaomi and give it a second chance, as everybody knows Xiaomi is new to the drone business.
3) Xiaomi has been famous for its cost-effectiveness – that is, it sells online low-priced products with "good enough" features. This strategy works for smartphones as long as customers are ready to sacrifice some user experience in exchange for a much lower price.
However, for safety-important products like drones and personal transporters (Xiaomi has an interest in the Beijing company that bought Segway), good quality and safety, above all, are paramount. With products selling for low prices and with razor-thin profit margins, Xiaomi might not have the resources to develop safe products and the confidence that would give customers peace of mind.
Bottom Line: With smartphone market share receding nonstop and customers experiencing doubts on the safety of its drones, Xiaomi will find it ever harder to justify its $46 billion valuation.
From: http://seekingalpha.com/article/3978379-drone-crashes-maiden-flight-public-relations-disaster-xiaomi
Share the post "Drone Crashes During Maiden Flight – A Public Relations Disaster For Xiaomi"